Serving All Of The Orange County Area.
Skilled Garage Door Contractor
If you need a skilled garage door contractor, then don't hesitate to contact Always Reliable Garage Doors Inc. Of We take great pride in being a locally owned and operated company that provides our customers with high-quality work every time. We know our customers are busy, and we respect their time. That's why our technicians are always on time for their appointments. Looking to repair the garage door yourself want to save money we sell parts Call us today!
When you come to us for your garage door maintenance and installation, you'll take advantage of the many benefits and great attributes of our company. Some of these benefits include:
Punctual and professional staff members

Quick responses

Professionals with great attention to detail

Exceptional service

Convenient hours Monday - Friday, 9am - 5pm
A garage door that's malfunctioning can be stressful and difficult to deal with on your own. Let our experienced Warwick, NY, garage door contractor take some of the weight off your shoulders. To get your garage door needs met as fast as possible, call us now at Always Reliable Garage Doors .
Chamberlain Garage Door Openers Installed
Save 5% on Installations & Save 10% on Repairs!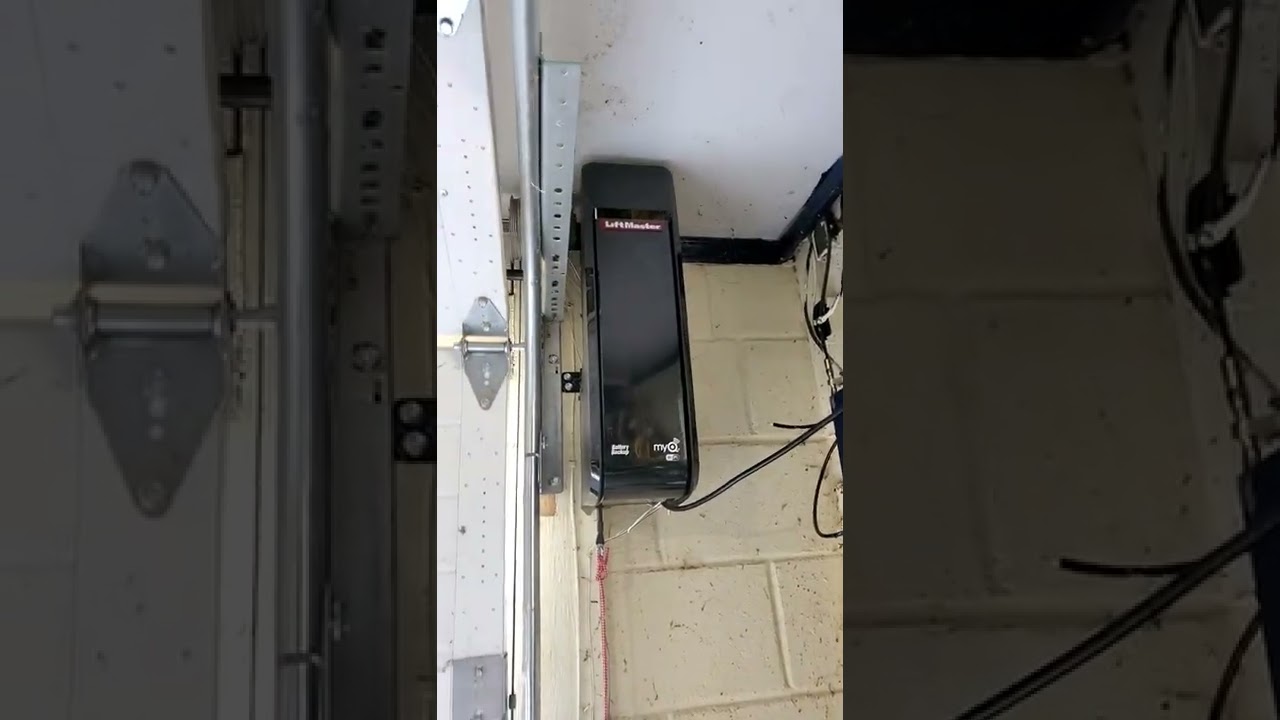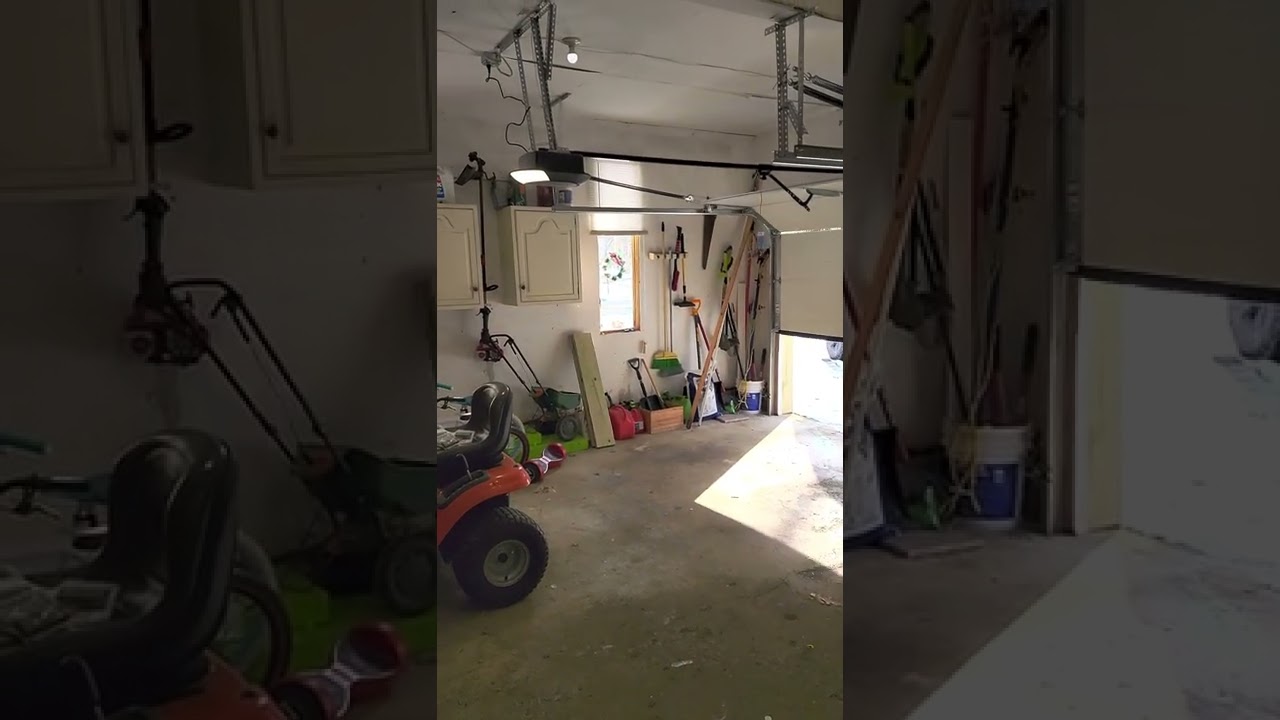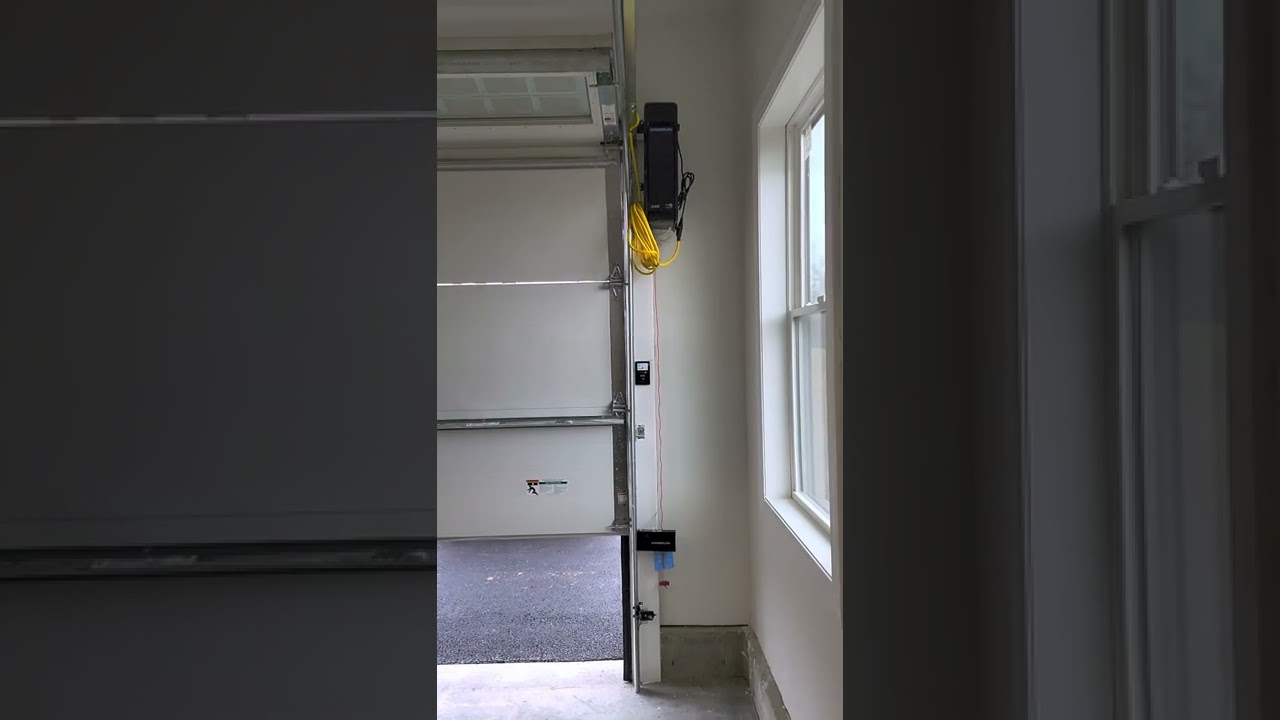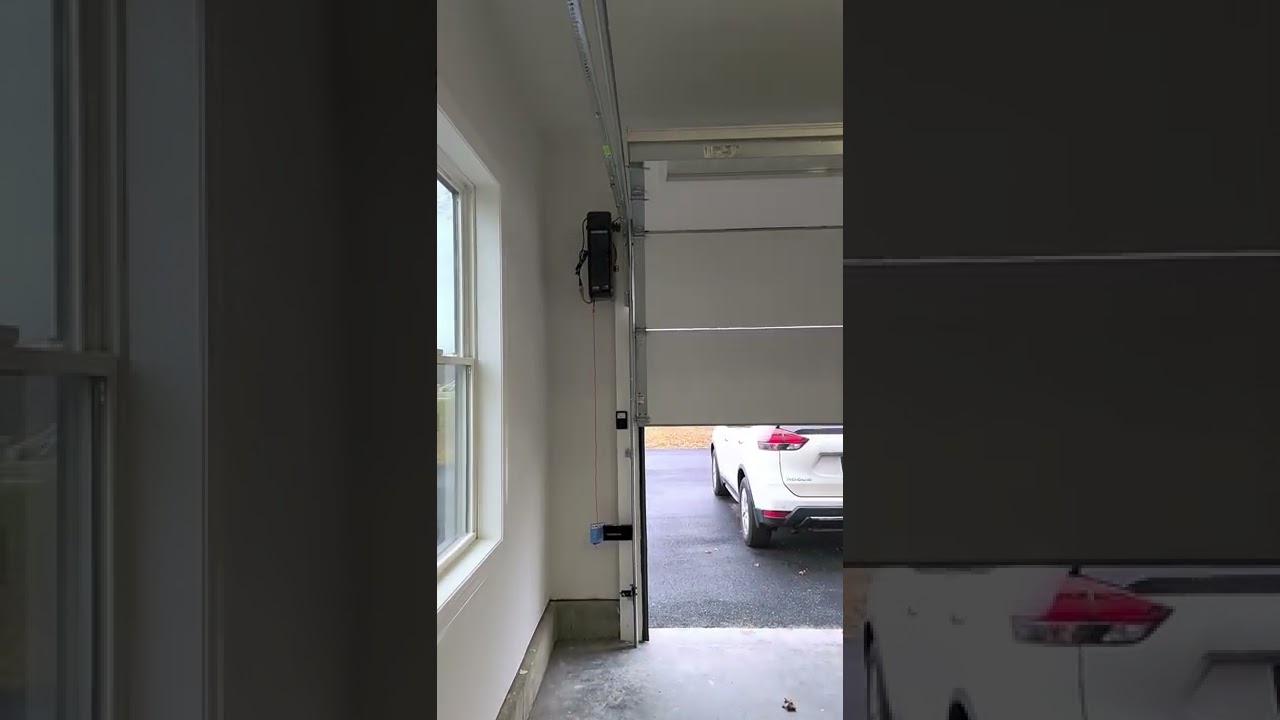 Please click the image above to write us a review on Google. We are always looking for feedback from our valued customers.
Always Reliable Garage Doors Inc. Family Owned Business since 2004
Are you tired of that old creaky, unsightly garage door ruining your property's exterior? Is the door to your garage constantly getting stuck? If your home or business could use a new garage door, come to Alw...
You rely on your garage door to operate smoothly day in and day out. A failure can be a big inconvenience. It could even result property damage or personal injury. At Always Reliable Garage Doors Inc., we provide expert...
Garage Door Opener Installation
If you're like most home or business owners, you probably use your garage on a regular basis. But without a reliable garage door opener, getting your car in and out of your garage can wind up being a hassle. That's where...
Needed help in a pinch after an accident and came out the same day for a temporary fix. Ordered a new door and they kept me up to date while waiting for delivery from the manufacturer. Excellent work and very professional! If you live in Orange County and need a garage door these are the folks to call!

My garage door stopped working suddenly last night. I called early this morning and was scheduled for an appt the same day. The gentleman that came was very helpful and fair. He diagnosed the problem quickly and before I know he fixed it with a smile😁 I would happily recommend them to anyone is need of rapid and accurate repair.

We just had our garage doors replaced by Always Reliable Garage Doors. The new doors look great, and best of all very quiet! Don is a true professional, came on time, answered all our questions and did a great job - and for a fair price. He really goes above and beyond. I highly recommend Always Reliable Garage Doors Inc.

Always Reliable provides professional service for any and all garage door needs. I called because a spring snapped on my residential garage door. Don was on time and replaced the springs on my garage doors along with replacing the pulleys and track wheels that were worn. He did so quickly and efficiently and at a fair price. Both doors run as smoothly (if not more so) as when we moved in. The replacement parts he installed make the doors' operation whisper quiet. Very happy with the job he did and appreciate his knowledge and skill. I will be sure to continue to call Reliable for all my future garage door needs and recommend Reliable to anyone that is in need of garage door service or repair.

Don is awesome. Well skilled, professional and the quite knowledgeable in his trade. He went above and beyond to make sure I was a satisfied customer and even fixed some previous damages to my garage door free of charge. I am super please with my automatic garage door opener and feel more at ease and secure. I would recommend him to anyone. His wife works on the administrative side and is such a doll. Great customer service on both ends.

Don's workmanship and Debbie's customer service are second to none. Do not waste your time looking into bigger companies. Always Reliable is very responsive and reasonably priced. Would give 6 stars if possible. Highly recommend!

Have used ARGD for years. In today's world its refreshing to have someone who shows up when they say they will and always delivers with a great job. Wouldn't use anyone else for my garage doors.

Fixed my garage door quickly and efficiently, friendly guy too, obviously very knowledgeable. Would recommend to anyone who has garage door issues or wants a new one installed.

I have been working with Always Reliable Garage Doors for many years for my house as well as my mother's. I never have to worry about having any issues as the job is always completed correctly the first time, and they are neat and remove any old parts or boxes. The team at the company is very responsive and kept me up-to-date regarding a part that was ordered. I couldn't be any happier with their service!

Don was professional, down to earth, friendly and an obviously well skilled technician in his craft. Showed up right at the time his office mentioned he would so that was an awesome start although I scared the living daylights out of the poor guy when I went to greet! (Sorry again Don!) Explained the issue and the possible root cause to him. Although didn't have his usual tools for that type of fix on his truck he McGyvered it. The frame, the garage door are now back to an excellent working condition (honestly better than before) and extremely pleased with his work. I would recommend him to anyone and btw the cost of the fix was more than reasonable. Keep up the great work Don and watch out for those pit bulls...

This company was a pleasure to deal with from start to finish. We had our 16'×7' old wood garage door, which was 40 years old and on its way out. We ordered a custom door, and with all the current supply chain issues, it took a long time to get, but Debbie in the office was always ready to reassure us it was still on its way. Don and his crew got it installed in around 4 hours, including a trip to the dump to get rid of the old door. It looks great and is so quiet, you must don't even know it's moving. Thanks to the team at ARGD, they did a great job, professionally and fast!

Great installation, good looking door, very satisfied. K. Olson

Highly recommend Don & Always Reliable Garage Door Repair. He responded quickly to my call and accommodated our schedule. He knew exactly what was wrong with our door just by speaking to me on the phone. He was courteous and professional and the door was repaired at a fair price. We will absolutely be using him again if needed.

This is the response to the 1 star review I got back in Sept 9/11/2019 First of all, you were texting a landline which is why you could not get in touch with me all day. 2nd of all, the spring that broke was not the spring I replaced back in May. It was the OTHER spring that broke. You are correct, my error was that I did not note on your receipt which spring had originally been replaced, something I have now corrected. I ALWAYS recommend replacing both springs however if a customer wants to replace one, I do what the customer asks. I was not going to replace a spring that I never worked on. Your door IS shot and DOES need to be replaced, it is cracked in half since you worked it with a broken spring for God knows how long before you called me. I gave you an estimate back in May for new doors because they needed to be replaced back then however you chose to fix ONE of the springs, not both. I have never taken advantage of ANYONE. Your wife had no issue with the repair or the price. I am sorry you feel that you were taken advantage of but I can sleep at night knowing I ALWAYS do right by my customers and I also know that some people are never pleased no matter who works for them. As far as I am concerned you were trying to get free garage doors out of me, you actually had the nerve to ask me to replace your doors free of charge. So for $260 you were trying to get a $2400 job out of me. So who is the actual crook?

- Always Reliable Garage Doors Inc.. 9/23/2019

A real pro! This guy knows what he is doing! Knowledgeable, efficient, personable...Highest recommendation.

Just called Always Reliable Garage Doors as I thought I needed to replace mine. He guided me over the phone as to what may be the issue. I sent him photos of my unit. He texted what needed to be done. Saved us some money. Will definitely recommend him!!

- R&Y Traverso. 9/19/2019

Courteous, knowledgeable, fast repair. Immediately diagnosed the problem and repaired with excellent results. Will be using again. Don't hesitate and call Don.

- RJ & Amy Gabriel. 8/30/2019

Don responded to my email within 10 minutes. He was extremely accommodating with the appointment. He followed up to confirm timing. He gave me a very fair price. He got the the job done quickly and professionally. His name Always Reliable is perfect for him. I will recommend him to all my Friends and Family.

- Robert Levin. 8/21/2019

Super fast response for a quote and to schedule installation of a new garage door opener. Even took a look at the existing door opener and adjusted the belt to have it open smoother. Highly recommend.

- Rene Rieder Jr. 8/17/2019

Reasonably priced and great service for install of 2 garage doors.

I've called Don for two different houses to fix all issues with my garage doors. He fixes everything perfect from top to bottom and is on time, great with getting back to you, and pleasant to deal with. I had an emergency day after Thanksgivinga couldn't get my garage door down and he was out first thing the next morning to fix on the holiday weekend. I wouldn't use anyone else.

- Sandra Campitiello. 6/5/2019

Excellent customer service and repair.

- kristina caiazzo-sikorski. 5/26/2019

Don answered very quickly and kept me up to date on his arrival time. He was very professional and quickly serviced 2 garage doors which are now running as smooth as ever. Two thumbs up!

- Adrian Sultana. 5/3/2019

Prompt service, very knowledgeable and friendly. Don also recommended adding details to our existing garage door rather than buying a brand new one. That alone speaks for itself!

- Carole LoBreglio. 4/20/2019

David is great, very professional and does a great job. Couldn't be more happy with my new doors. Highly recommend.

- Tony Krstinovski. 4/4/2019

A true professional. Within minutes diagnosed issues with a couple of our garage doors that were not working, and a few minutes later had them 100%% fixed. Very fair pricing too. If you're reading this review, can tell you no need to look any further - these guys are the real deal!

- Spencer Richardson. 3/27/2019

Don was great! He arrived right on schedule, was able to diagnose the issue and repair my door in less than an hour. He also gave me some maintenance tips and showed me how to use the WiFi and app for the door. I highly recommend using Don to help any door issues!!!

- kevin valentine. 3/22/2019

Had a torsion spring on my garage door break. I called on a Friday afternoon and in a few hours, Don was there with a temporary fix. A week later (based on my schedule request) he had the new springs/parts installed and working great. Very happy. Highly recommended.

- Nicholas Sterlacci. 3/12/2019

Very honest, reliable, and very knowledgeable. I highly recommend this contractor for any garage repair or install.

- Elysaann Donly-Galinus. 3/4/2019

Great contractor! Very knowledgeable and responsive. Had trouble with an old garage door from the 80's. Don was out at my house within 2 business days and had new springs and parts put on, and door working like new within 30 mins! I sent him pictures of my garage door and received an estimate in minutes. Estimate was very fairly priced and when he arrived to work he was very nice, professional and an incredibly fast worker! Only garage door guy I'll be using! Highly recommend to anyone looking for repairs or new installs.

Don is nothing but an exceptional person. He is fair and definitely reliable. I would recommend them to anyone. When he says he's going to be here he's here right at that time.

Don was phenomenal. Friendly, responsive, flexible and truly professional. Explained everything he was doing, while giving tips of how to effectively keep my system running smoothly. Also, recommended future equipment just in case it is needed one day. Great work!!!

- Thom Kotarski. 2/1/2019

Don came when I needed him; the garage door wouldn't budge, springs snapped off, etc. He arrived just when he said he would, knew exactly what to do, improved the functionality of the door -- it functions better than it ever did and is silent now while working perfectly. He was fun to talk to, a decent guy and knows his stuff. You won't do better than going with him. His price was reasonable and fair. I'd call him again in a heartbeat.

- Jerry Sander. 0/23/2019

Donald was a true professional. Provided exceptional service within an hour of my phone call. My garage door was back to functioning as it should within 15 minutes after he started working. If the service he provided with me is the standard, you will not be disappointed

Amazing and fast!!! Called them that morning, Don was there that afternoon! Excellent experience!

- Lauren Berweger. 10/27/2018

Love my new garage door. Don did a neat professional job . Good contact throughout transaction. On time and on budget. I highly recommend him for all your garage door needs Very knowledgeable. Thanks again Don

One of the best company I have done business with, very professional, fast and great job. Strongly recommend, deserve 6 stars.

Don is absolutely wonderful! He helped me out in a real pinch when selling a property. Worked fast, efficient and has a great personality. I'd recommend Don for any and all garage door needs.

- Kristine O'Hare. 7/21/2018

The torsion spring on our garage door snapped and we were in dire need to fix it. I found three different establishments online, called and left messages for all three establishments. And guess who came to the rescue??? Don from Always Reliable Garage Doors. He was down to earth and gave me the scoop on my messed up spring and door. We ended up getting a whole new system. Super knowledgeable at what he does. Thanks Don!

- Mildred Silva. 6/23/2018

Excellent service, above and beyond all around. So happy to have a local, knowledgeable, friendly garage door professional right here in Hemlock! I highly recommend without reservation.

I couldn't be more pleased with Dons work! I made an appointment and he accommodated me with my my tough availability. He showed up on time and from the moment he started accessing my garage door issues I could tell his knowledge and experience was exceptional. His work is top notch and he had my broken cables, rollers and all back in great working condition. He even did more than he was suppose to at no extra charge. Talk about great customer service! I would recommend him without hesitation. Thanks again Don! Appreciate Always Reliables work.

- Devereaux Smith. 5/22/2018

Installed a new garage door opener. He was very professional and did a great job. I would recommend to others.

- Kim Blumenberg. 5/14/2018

Great communication, great service, great price for the work.

- Frank Kelleher. 4/3/2018

- Jannie DeWitt. 2/3/2018

Fair price, awesome service and excellent quality of work. These guys will be the only call i ever make for garage doors. Would highly recommend them to anyone!

Don provides prompt and reliable service. I'm very pleased with the work done to my garage door. Don is very knowledgeable of his work. I would highly recommend him.

- Roberta Whittington. 4/10/2017

Very satisfied with always reliable garage doors very courteous and what a difference he made in my garage doors prompt service highly recommend!!!!

- Barbara Mcdermott. 2/28/2017

Highly recommended! Came out same day to fix our door and now it works better than ever!! I am truly amazed at how quiet our door is now. Extremely pleased with the prompt and friendly service!! I will only be using Always Reliable Garage Doors! Two thumbs up!

- Vanessa Rich. 6/29/2015

Don is a true professional. If you are in need of a simple fix or entirely new doors, my best suggestion is to use Always Reliable. Don is a pleasure to deal with and his work is excellent!

- Matt Staudt. 10/24/2014

Went above and beyond! Great experience.

- Andrew Fateman. 5/4/2014

First let me say thank you Mr. Don your work is Impeccable. Excellent . while searching for a garage door repair the Always Reliable Company was all the way at the bottom of the page this company should be right at the top.The best should always be at the top.I spoke to Mr.Don the day before we made the appointment he asked me to explain what's going on the with door, he quoted me what the price could be we agreed ,he came and fix it it worked better than before it was broke. thanks again. the name of this company speaks for itself Always Reliable !00%%.

- sassayjoy Simmons. 8/4/2013

Don was professional, polite, and friendly. He fixed our garage door and adjusted it works perfect now. We were very happy with his service.

Don promptly answered our service call (same-day service) when the spring broke on our garage door opener. He was professional, well-groomed, polite, and friendly. He replaced the spring and inspected our garage doors, noticing several broken rollers. He explained the service needed for the rollers as well as the expense and options for replacing all of the rollers or just the ones requiring immediate attention. He offered to replace them during the service call with no additional fees other than the parts. Don also did a thorough cleaning upon completion of the repairs and attached a handy sticker next to the garage door opener for our easy access to his phone number, in the event we need further assistance. We were very happy with the service.

- Tami Reynolds. 0/28/2013

Don is a very knowledgeable and professional tradesman. He responded quickly and repaired both of my doors for what I feel was a reasonable price. Don not only did the repair he demonstrated what should be done by the owner to keep the doors operating efficiently. As with most homeowners I tend to not give any thought to an automatic garage door opener until it breaks.

- Robert Werner. 0/24/2013

We are thrilled with our new garage doors, Don was great, highly recommend him for all your garage door needs.

- Ellie Tucker. 0/24/2013